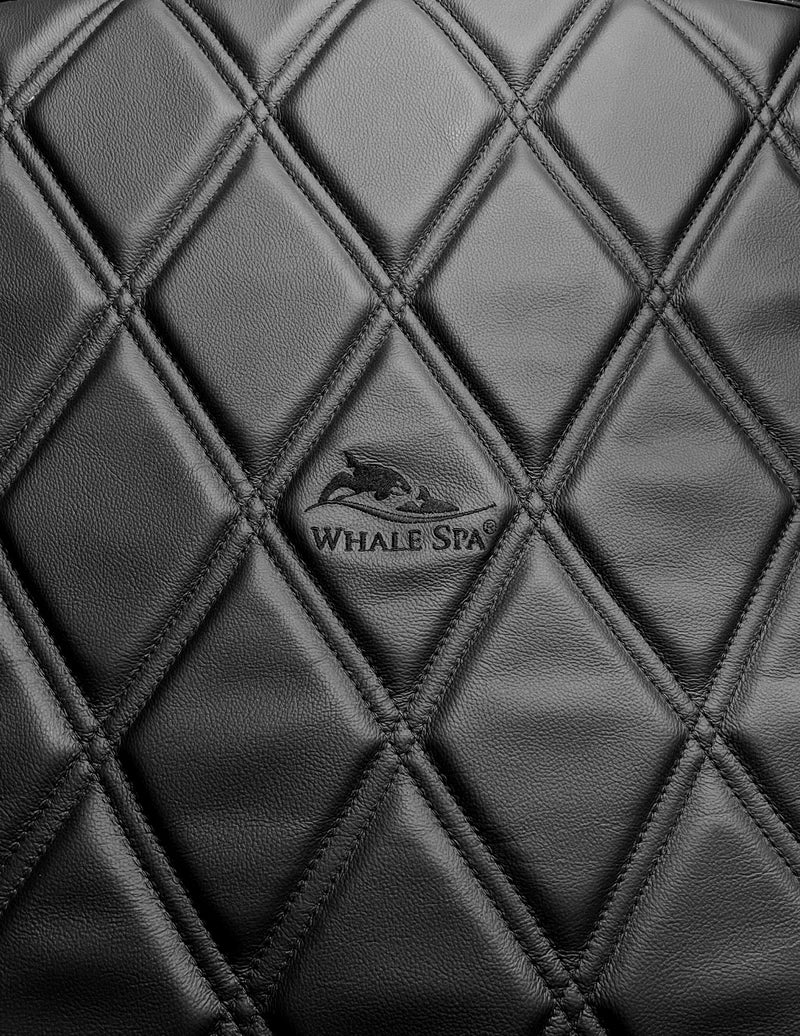 HOW TO MAINTAIN YOUR LEATHER by Whale Spa
When the leather on your spa chair is worn out and used, it is a simple fix. Luckily at Whale Spa, we carry various leather types and replacement sets to fit all of our new and old models! 
Leather ages as time goes on. However, there are many ways to keep your leather looking clean and new.
The first way to get rid of small stains is to use a mixture of soap and warm water. Gently wipe down the surface. Although our leather is acetone resistant, letting the acetone or alcohol soak into the leather will cause damage to the leather. Be sure to quickly wipe it away to avoid damage or potential staining of the leather.
Another method of keeping your leather looking brand new, is cleaning it with a leather solution kit. If it is not accessible, a mixture of nine parts water and one part bleach will do the trick! This is good for daily cleaning and preserves the leather's look without causing any damage.